Lady who Praised Husband for Marrying Her Despite Her Infidelity Looses Him
Twitter user Subomi, who goes by @freshsubomi went viral earlier in the day while celebrating her marriage of two years and "Oversharing" personal information out of excitement.
In her tweet widely read Tweet, she thanked her husband for marrying her despite the fact that she cheated on him "Before their Marriage" when she was with a person she referred to as a "F****K boy"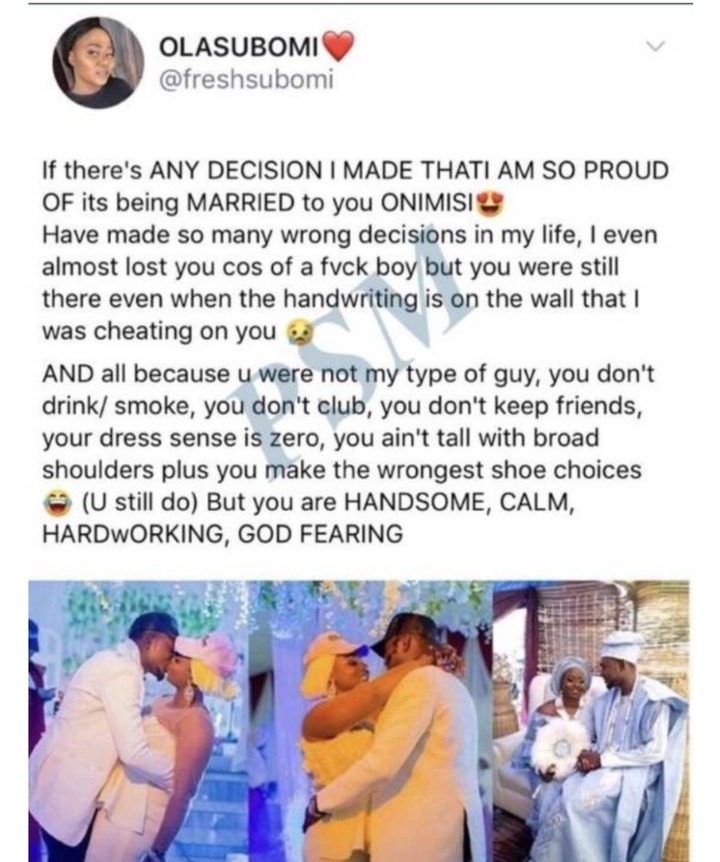 She went on to say he wasn't her type because their lives were different. In her words; "You don't drink, you don't smoke, you don't club, your dress sense is zero, you are not tall with broad shoulders" she said.
She further said he is God fearing and her best decision.
The tweet however went viral as many insulted and called her out.
Not done yet after the backlash, she returned to twitter not only to change her name but to also lock her page and announce that social media made her lose her husband.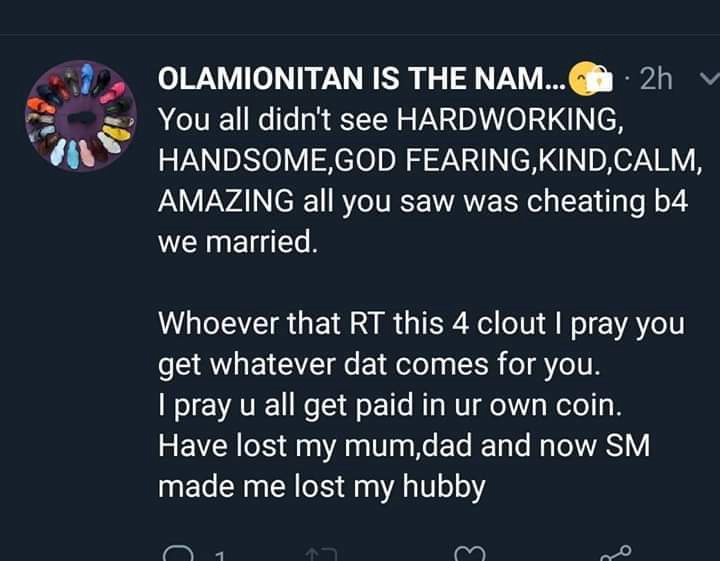 Perhaps, her husband never knew of the cheating and she had no idea the tweets would go viral and maybe get to him and his In-laws